Non Invasive Facial Remodeling
How it Works?
Evoke uses RF energy to penetrates to the deeper layers of skin where breaks down the fat in these tissues. It also triggers the body's healing response, which produces new collagen and improves the skin's support and appearance.

The dual effect of breaking up fat cells and creating new collagen creates a slimmer, more contoured appearance in the treated area. These areas can include the face as well as the submental area (under the chin).
Book your Appointment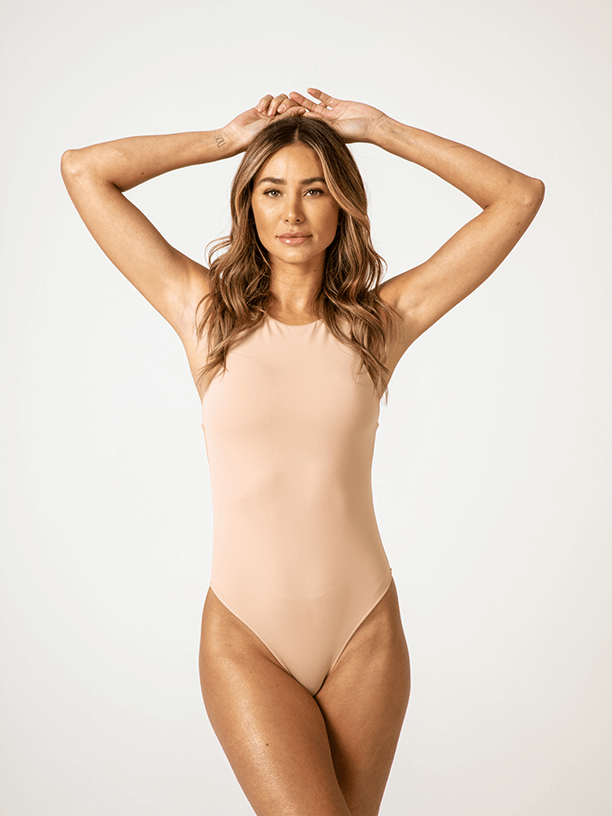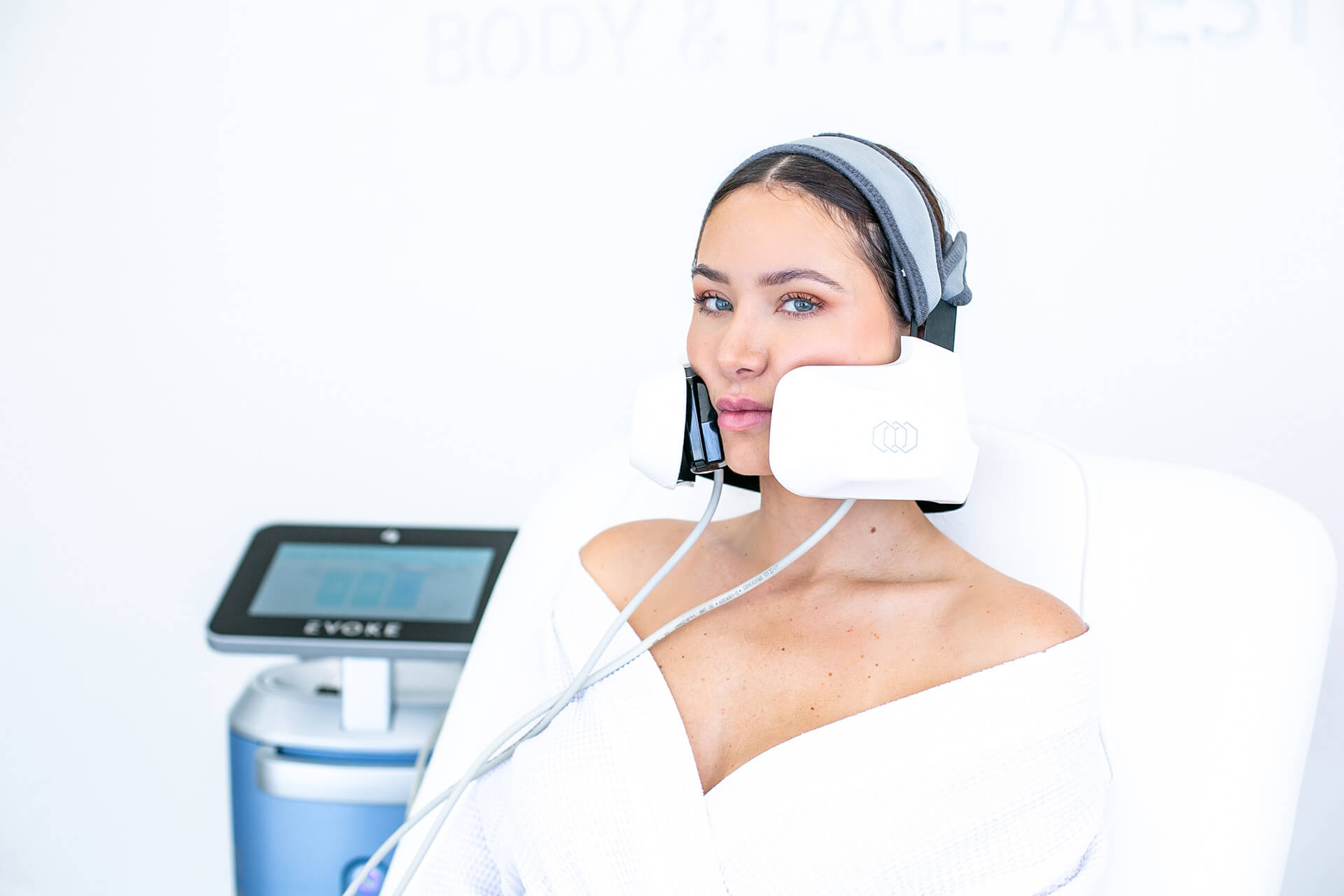 Contour the shape of the chin and jawline

Reduce the appearance of wrinkles on the face and neck

Natural Looking – You get a younger, more beautiful face without the need of injections

Works Immediately and no downtime
Evoke uses bipolar radiofrequency energy to restructure the skin tissues as well as the fat layers located around the neck, face and submental regions.
During the treatment, the hands-free applicators are attached to your cheeks/jawline or neck to safely deliver steady streams of bipolar radiofrequency (RF) energy to the desired region. The thermal energy penetrates the skin's surface to heat the fibroseptal network. As the applicators maintain a uniform temperature, they restructure the subcutaneous fatty tissue as well as the skin's surface, effectively contouring the neck and jawline.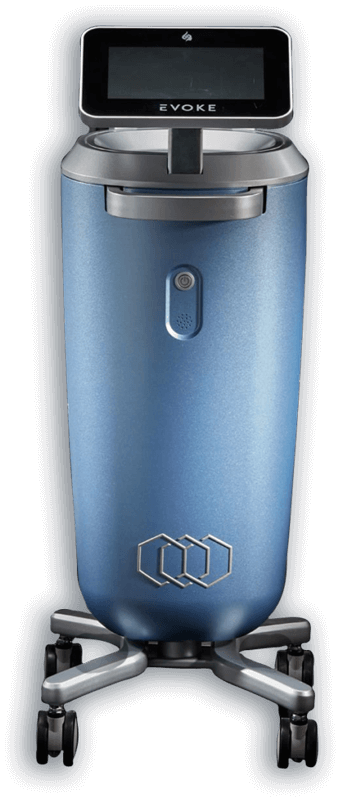 Evoke offers effective skin tightening and adipose remodeling technology targeting the deep layer under the skin to ensure that areas are not being under- or over-treated, thus optimizing results and providing consistent outcomes without significant post-procedural edema, swelling, bruising, or scarring.
Treatment Tips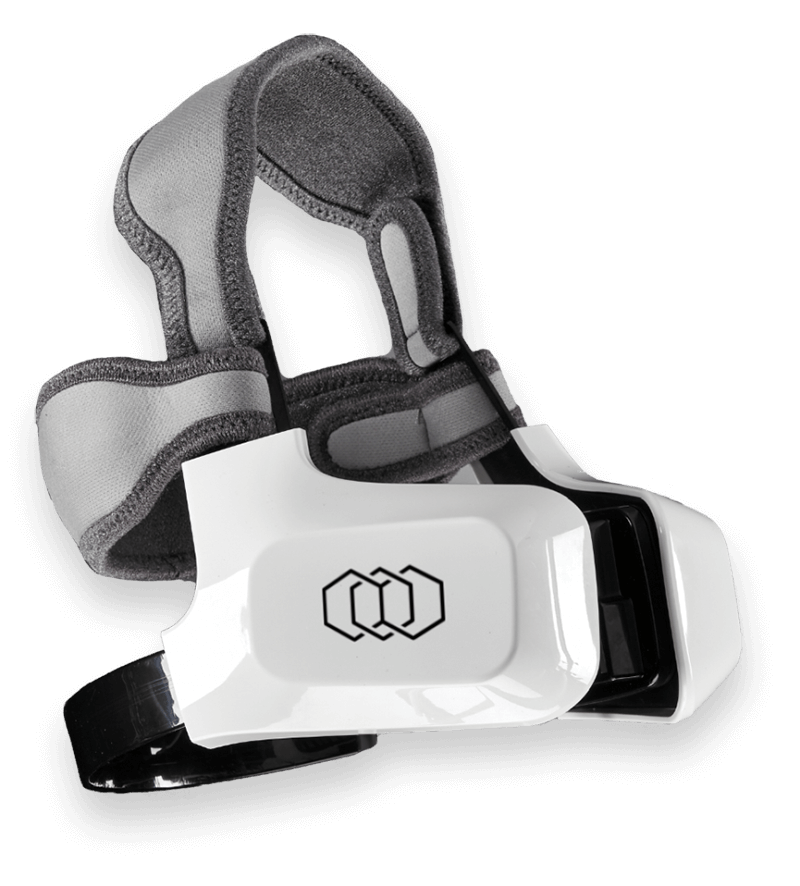 Before and After
Real clientes, real results.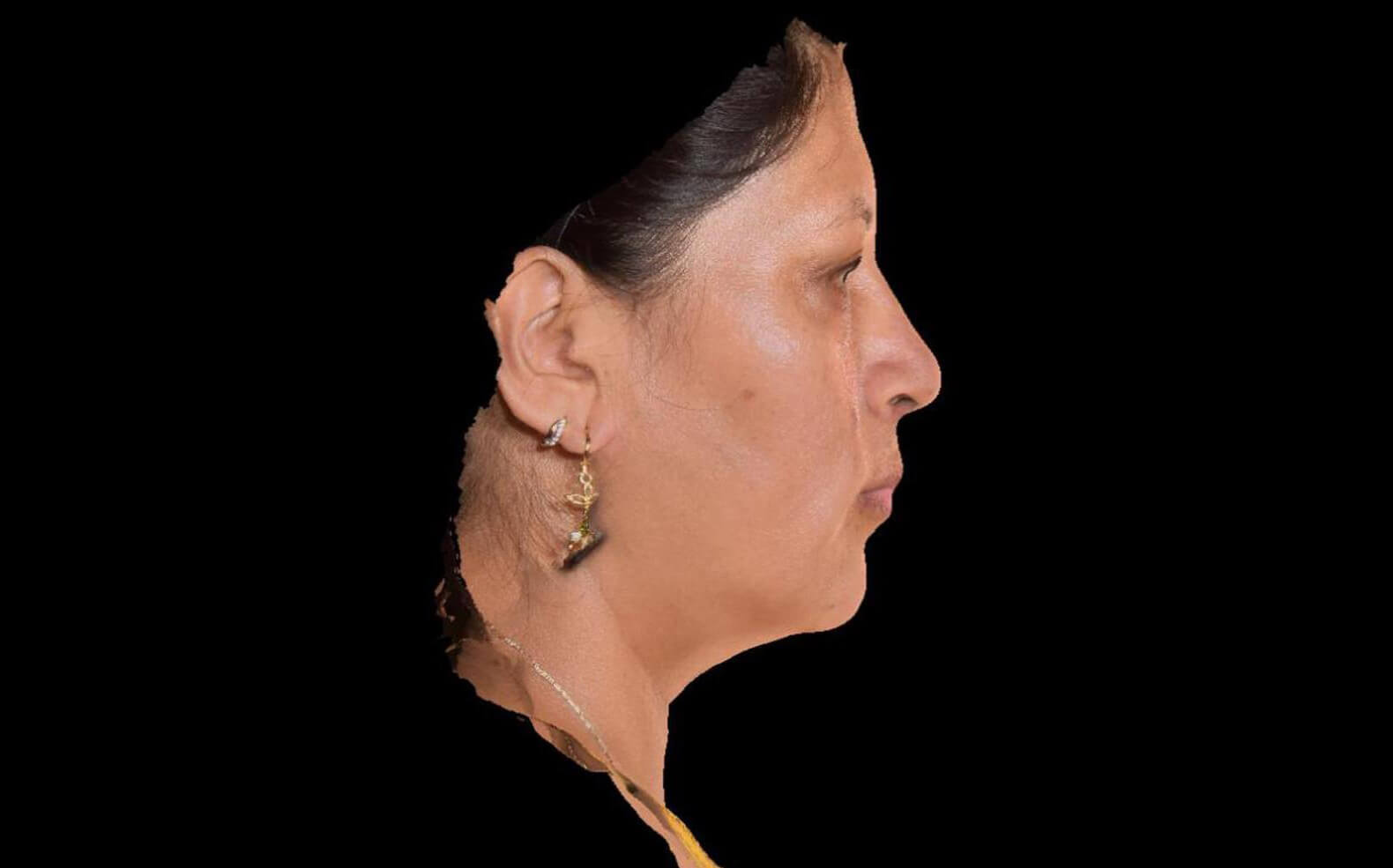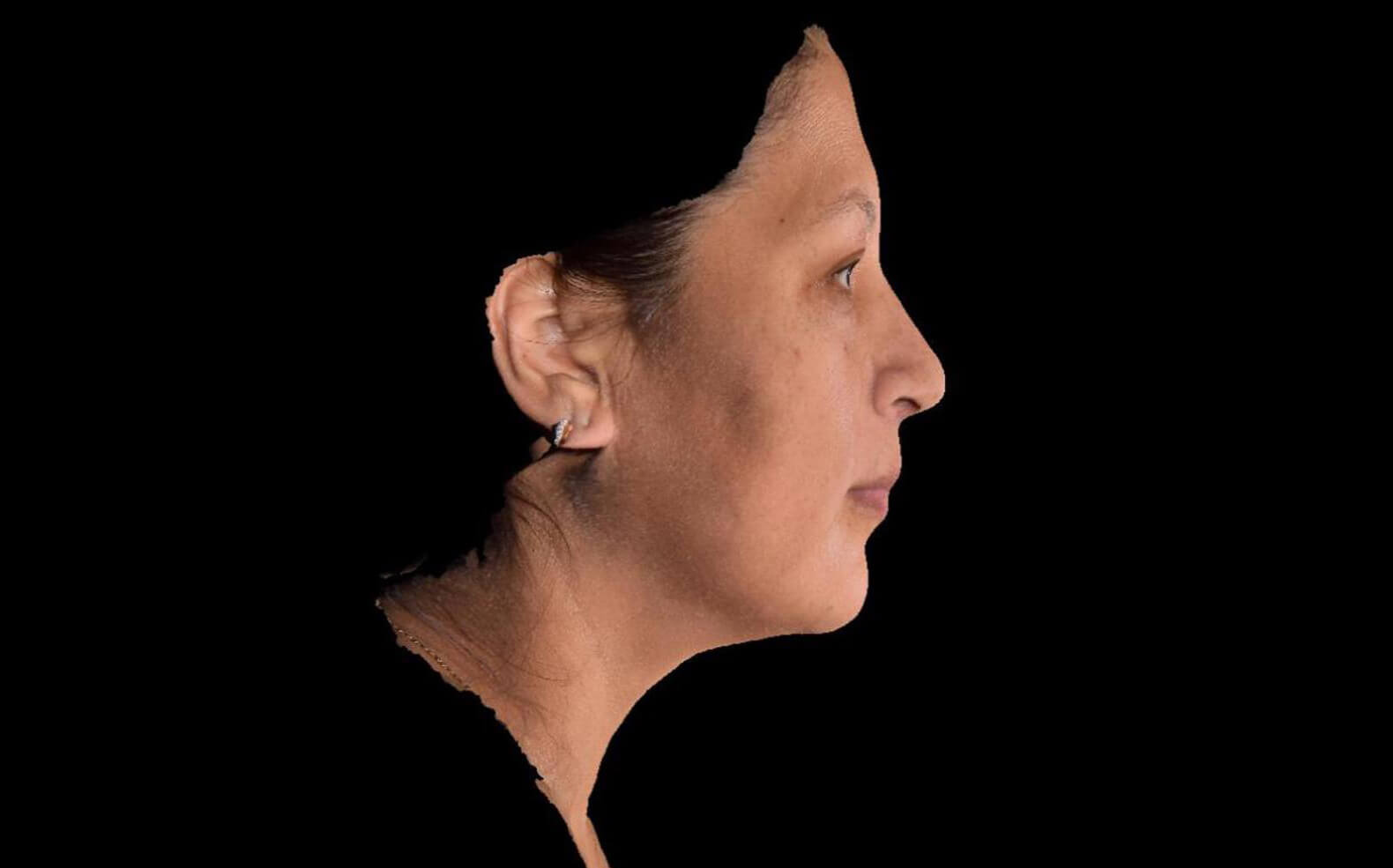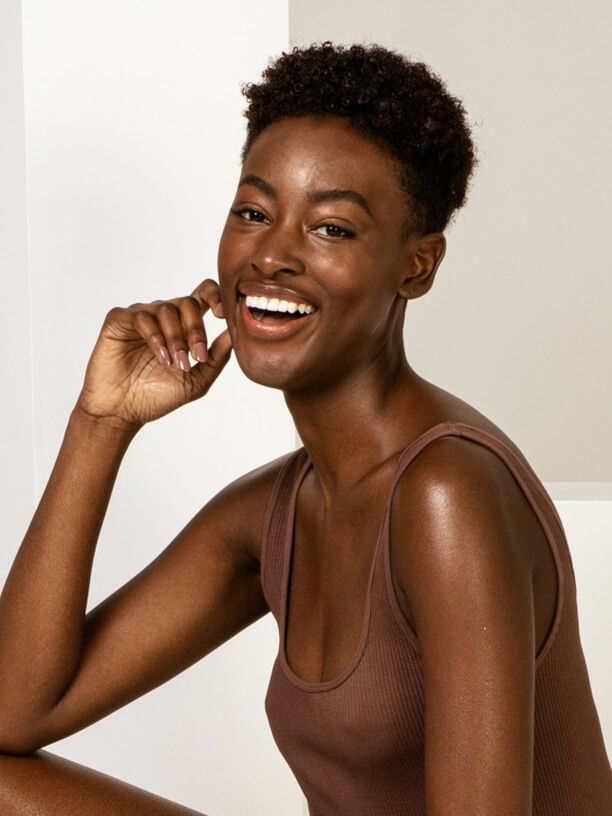 Treatment Tips

If you wear makeup to your appointment, we'll need to remove it before your treatment.

Avoid Retinol, active ingredients, and at-home peels for at least 7 days prior to your treatment.

Avoid Botox or filler treatments, or resurfacing for at least 2 weeks prior.

If you've been sunburned recently, it's best to wait 3 weeks to a month before this treatment.

We recommend receiving this treatment a few days before an event, since you may experience some redness and flaking.

Try not to apply makeup 1-2 days after your service.

Avoid acids, Retinols, harsh scrubs, and exfoliants until you're fully healed, about 5-10 days after treatment.

Avoid products and sun exposure for the first couple of days after your treatment. Integrate sun care into your routine to maintain results.

You'll likely experience noticeable redness, and possibly swelling, afterwards. A cool compress or cooling masque will alleviate the swelling quicker.

Avoid working out (anything where you break a sweat) for 1-2 days post-treatment.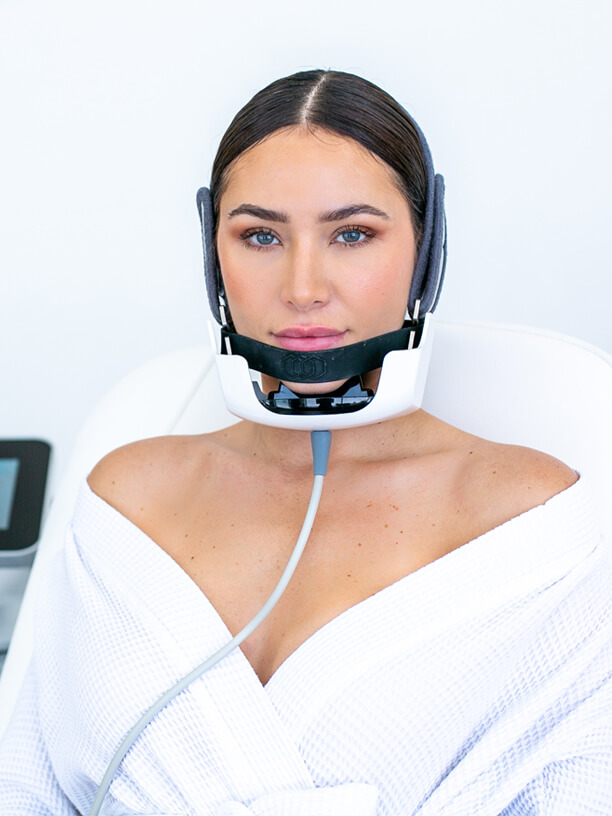 Optimal Results
The first procedure to penetrate the deep layers of the skin and remodel the tissue and muscle. Best of all the 20-minute procedure is non-invasive and needle-free.
Also learn about Evoke here
Instantly lost bloat and cellulite around my hips/arm/legs/stomach. Noticeable difference. so worth it! if i could get here everyday i would! i loved it!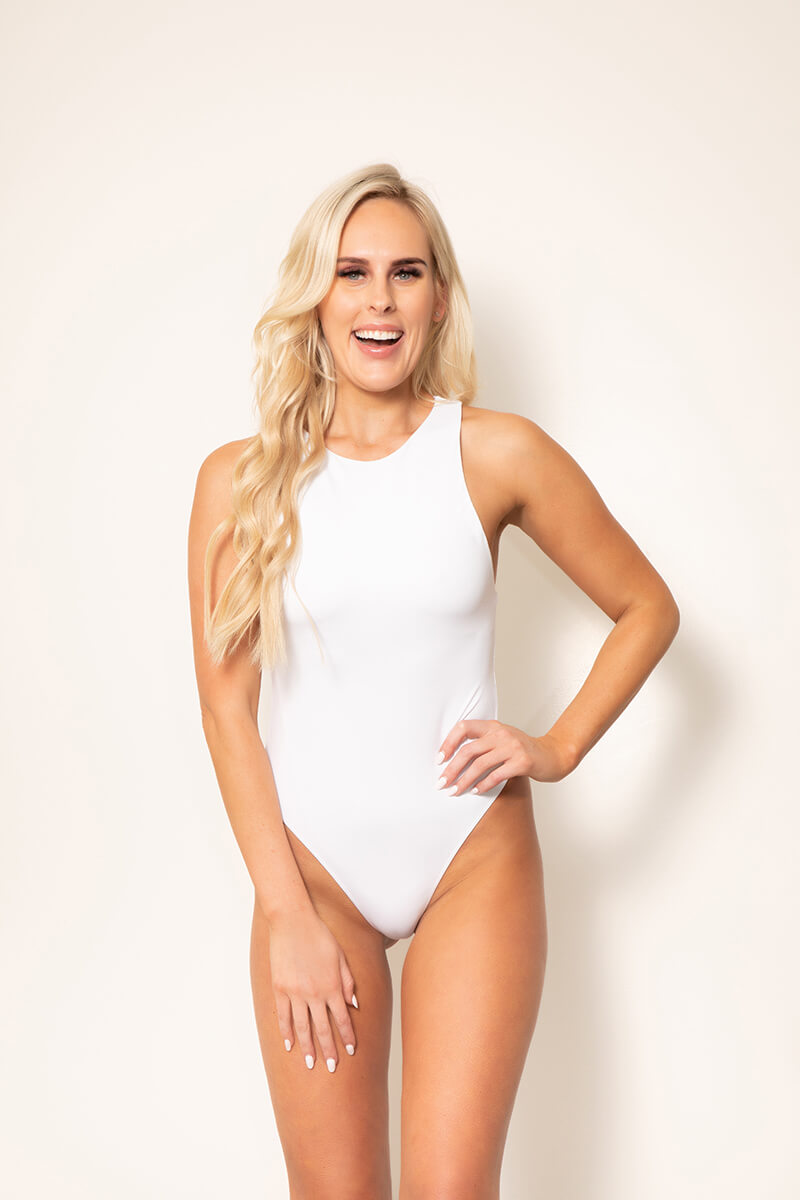 They are all about customer service and they really make you feel like family when you come in. They helped get me ready for my wedding and now I'm hooked and can't stop coming back.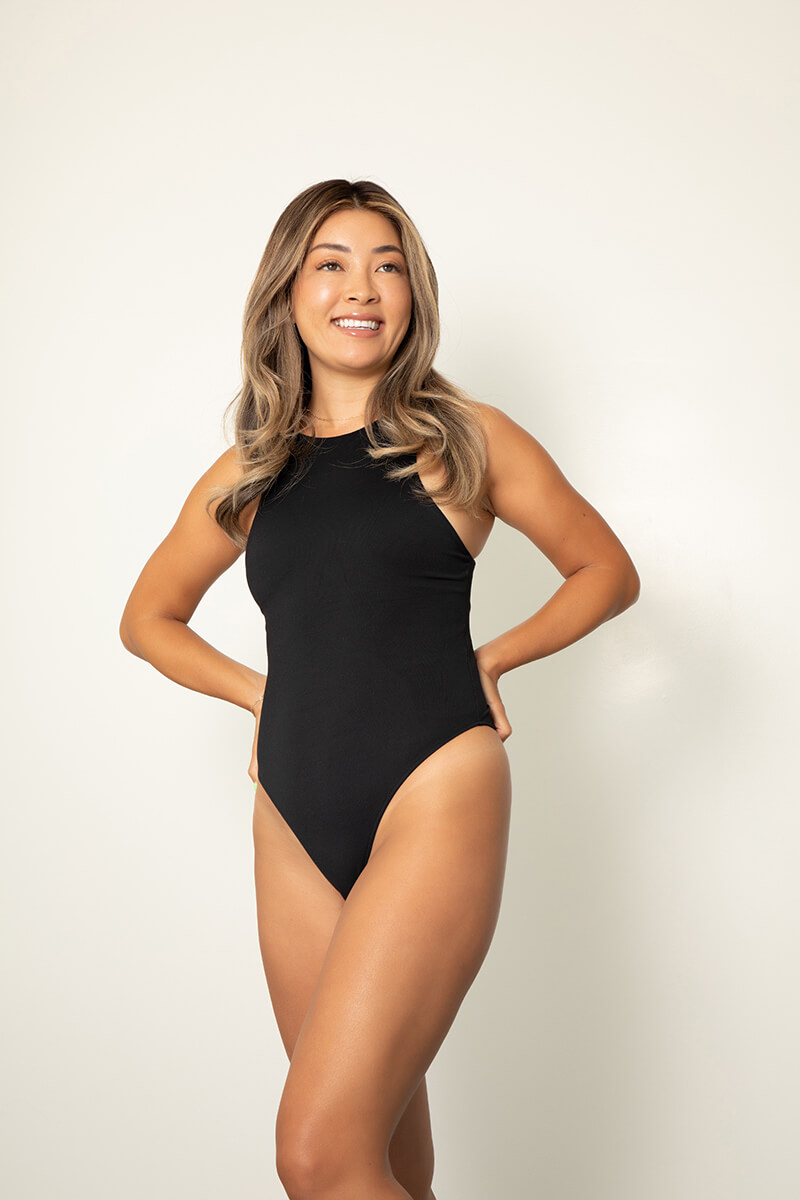 Cassie is so welcoming and has made treatments that exist on market but enhanced them.  After 4 sessions I noticed a difference.