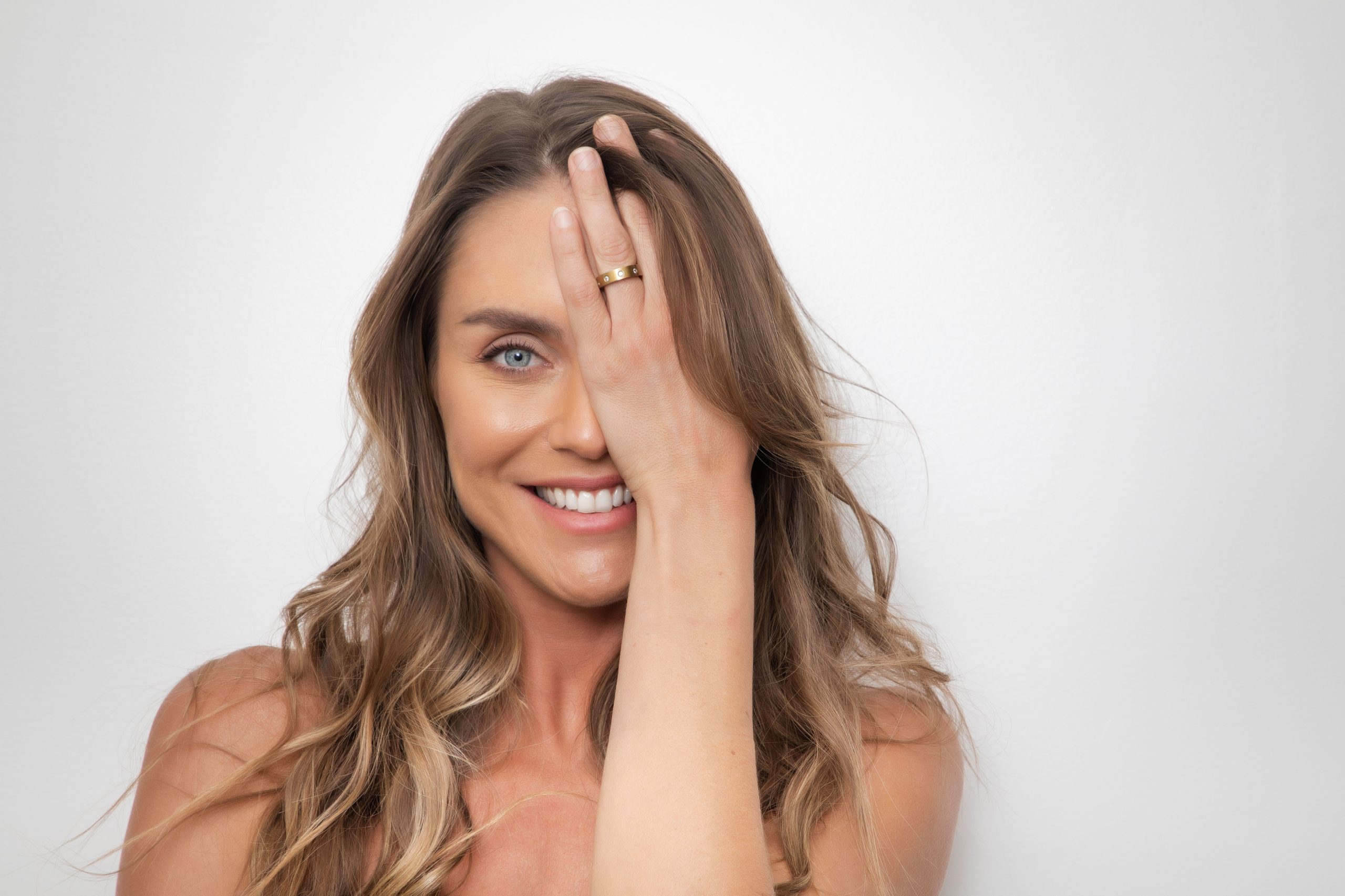 September 1, 2022
by Skinic
Morpheus 8 Skin Tightening. How does it work?
Our skin changes as we age and it's normal to start seeing wrinkles, laugh lines, frown lines and areas that are saggier than they used to be. Procedures such as facelifts and other invasive skin-tightening treatments can take a long time to heal afterwards.
Morpheus8 is a solution for saggy skin and wrinkles that is totally non-invasive. By using micro needling and radiofrequency, it targets problem areas and produces tighter, more supple and youthful skin.
How does it work? What areas can it treat? Are there any side effects? How long before I see results? All these questions and more will be answered in this article. Read on to discover more about Morpheus8's revolutionary non-invasive skin-tightening treatment.
Why are microneedling and Fractioned RF energy beneficial
As we age, the body's production of collagen slows. This natural process, combined with other aging factors and exposure to the sun as well as genetics can all contribute to the quality of one's skin. It's common for people's skin to lose elasticity over time due to these factors and particularly the slowed production of collagen.
Morpheus8 treatments involve rolling a device over the treatable area that uses microneedling to penetrate the skin. The body perceives this as an injury and gets the message that it needs to produce new collagen to heal the area. By using fractioned RF energy, Morpheus8 also heats the skin to 43 degrees Celsius. At this temperature, the old collagen begins to break down. Once the existing collagen is broken down, it's replaced by the new collagen the body produces due to the micro needling. This new collagen has tighter and stronger connective tissues that gives the skin a healthier and more youthful appearance. It tightens saggy pockets of skin, reduces fine lines and wrinkles and improves the appearance of scarring, including acne scarring and surgical scars.
What areas can Morpheus 8 treat?
Morpheus 8 can treat a number of problem areas where skin is sagging such as:
· Upper and lower eyelids
· Under the eyes
· Frown lines
· The mouth
· Cheeks
· Neck
· Arms
· Knees
· Abdomen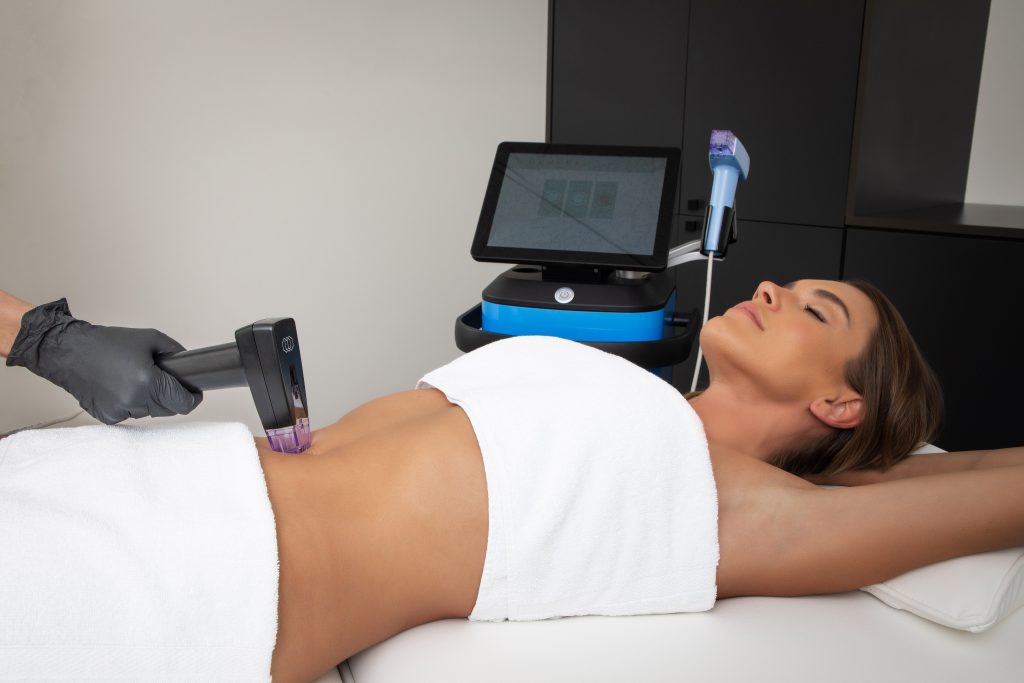 All of these areas can be effectively treated by Morpheus8 technology, firming up loose skin. Women who have loose skin after having a baby, people who have lost weight and now have saggy skin as a result, or those with visible signs of aging who want to firm up and tighten their skin to get a more uniform appearance can all benefit from Morpheus8's revolutionary treatments.

Who can get Morpheus8 treatments?
Ideal candidates for Morpheus 8 treatments are clients who want to improve the appearance of sagging skin in the treatable areas. In addition to treating sagging skin, Morpheus 8 is also an effective treatment for acne scars and post-surgical scars, improving the appearance of the scarred areas to make it more homogenous with the surrounding skin.
Is Morpheus8 safe?
Morpheus8 is a safe treatment with no side effects or downtime. Any risks associated with Morpheus8 treatments will be fully discussed with you by our trained technicians before scheduling your first treatment.
Is Morpheus8 painful?
Before treatment, your technician applies a numbing cream to the area that will be treated, so you shouldn't feel any pain during the treatment. Depending on the size of the area(s) you're treating, the session could take anywhere from 15 minutes to an hour. You don't need to plan for any downtime afterwards and can perform normal day to day tasks right away.
How many sessions of Morpheus8 will I need?
Every client has different needs and goals. If you're treating multiple areas, some areas may need a few treatments while others may only need one. Our technicians will do a full analysis to decide how many treatments you will need to reach your desired goals.
Do I need to do any preparation before a Morpheus 8 treatment?
During your consultation, your technician will ask about what kind of medications and supplements you take, including herbal supplements. Depending on what you're taking, they may advise you to stop taking certain medications and supplements before your treatment. To ensure the best results for you Morpheus8 treatment, it's best to follow some protocols before your appointment such as:
· Avoid taking the supplements and medications as recommended by the technician a week before your treatment.
· Avoid sun exposure as much as possible 2 weeks prior to treatment, including tanning salons
· Use sunscreen outside with a minimum of SPF 30 prior to treatment.
What about post-treatment care?
There are a few common issues most clients experience post-treatment.
Swelling– After a Morpheus 8 session, it's normal for clients to have some light swelling and bruising that goes away quickly. Applying ice packs to the areas that were treated will help reduce swelling and bruising faster.
Avoid sun exposure – Additionally, since the lasers mimic microneedles by creating fine punctures in the epidermis, the skin is particularly sensitive after a treatment. It's important to avoid sun exposure in the area that was treated for a couple of weeks after treatment.
Sunscreen and makeup – Don't apply sunscreen or creams to the treated area for up to 24 hours after treatment. Also, don't apply makeup to the area for at least 48 hours afterwards. Your clinician may prescribe an ointment to promote healing.
Activities – Additionally, it's best not to perform any strenuous exercise for a few days after a Morpheus8 treatment to give the body time to recuperate fully and to encourage any swelling to go down. Also, avoid saunas, hot tubs and steam rooms as well as submerging the area in water for a prolonged period such as in swimming for the first few days.

When will I see results from my Morpheus8 treatment?
As Morpheus8 triggers a natural bodily response – the production of collagen – it's normal to see visible improvements within about a week and full results within about three months. That's because the collagen production will be ongoing until the body perceives that the area is fully healed.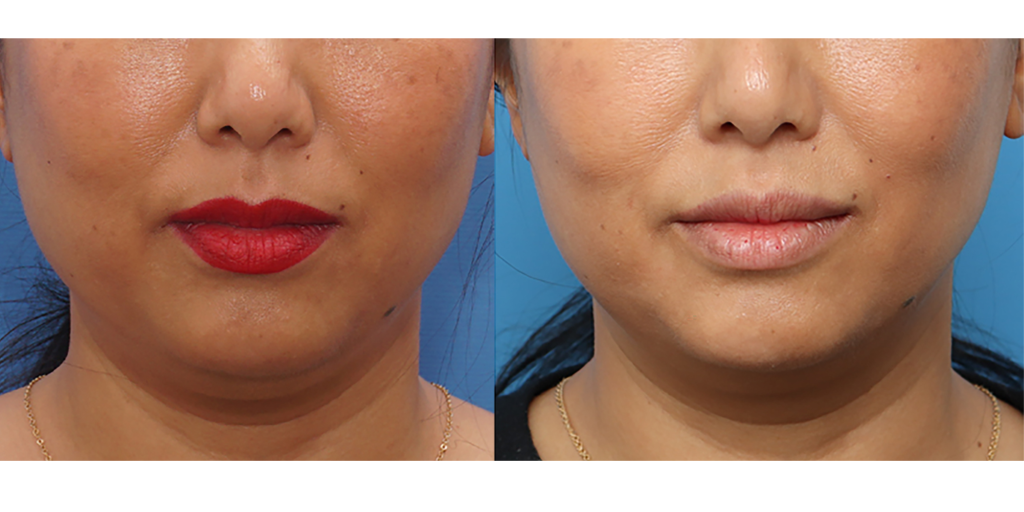 Conclusion
Morpheus8's non-invasive skin-tightening treatment offers clients the best skin-tightening results without having to undergo surgery. The treatments are short with no down time and minimal care required afterwards to ensure best results. This treatment is a much sought-after favorite among our clients. Contact us at Skinic Beverly hills to schedule a Morpheus8 consultation.