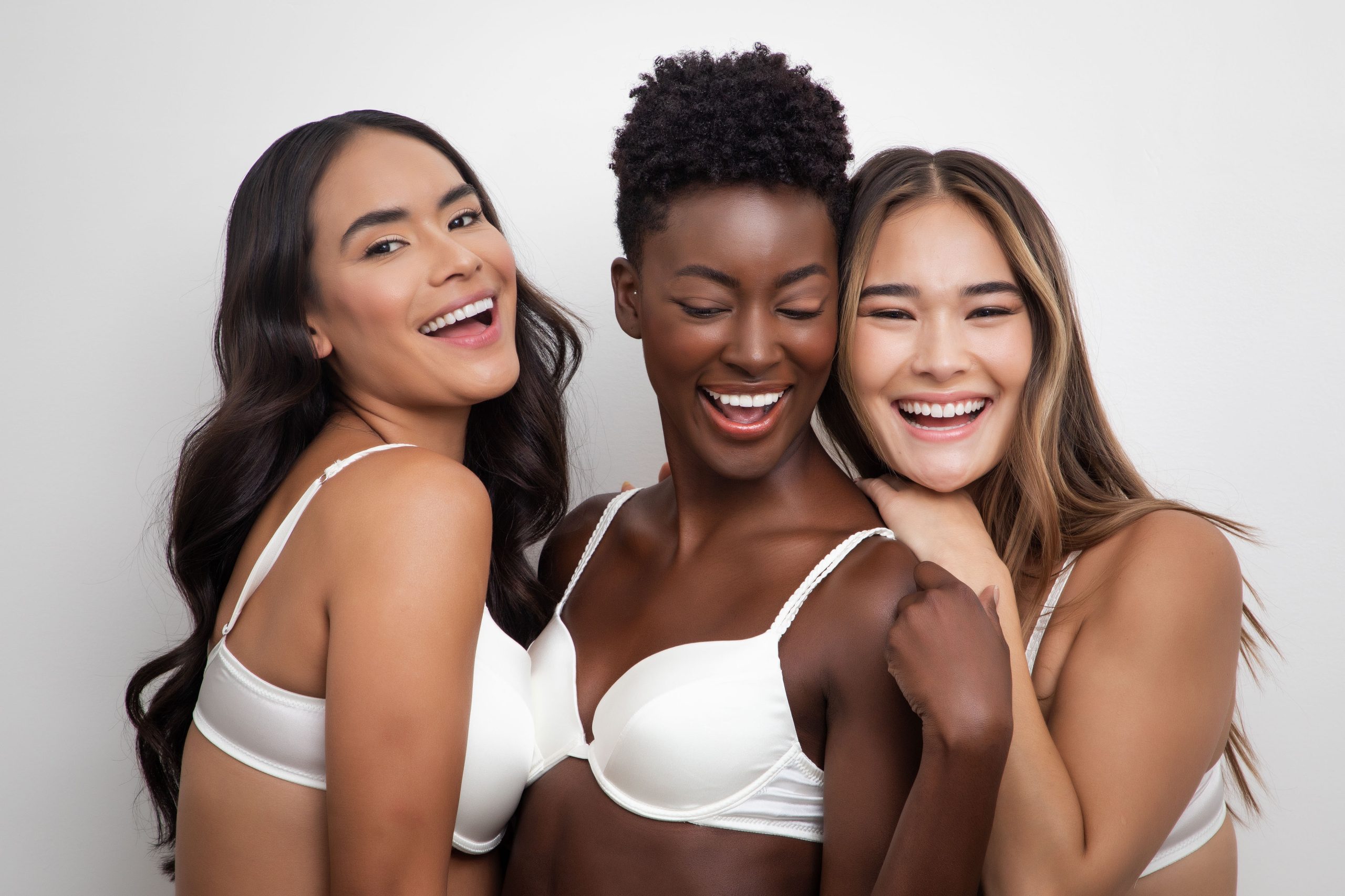 Evoke: Facial Sculpting Without Needles
Have you been researching about face contour treatments but feel discouraged by the risks of surgery and the long recovery time? With advanced technology, today it's possible to get pain-free face contouring without surgery or injections.
Evoke by InMode is an innovative device that provides a non-invasive approach to facial contouring, lifting, and wrinkle reduction. It is designed to produce a more defined look without the need for surgery, incisions, or downtime. This cutting-edge technology uses bipolar radiofrequency energy to target the deep layers of the skin, stimulating collagen production and reducing the appearance of sagging skin, fine lines, and wrinkles on the face and neck.
How does Evoke work? What are its benefits? Am I a candidate for Evoke treatments? How long before I see results? Find out the answers to these and more questions below.
How does Evoke work?
Evoke is a needle-free device that uses bipolar radiofrequency technology to contour the face, redefine the jawline, and treat a double chin. The treatment involves placing the Evoke applicator on the desired area of the face and/or neck, and the radiofrequency energy penetrates the deep layers of the skin. This energy heats the skin and the underlying tissue, melting fat cell structures and stimulating collagen production to promote a slimming, contouring, and lifting effect.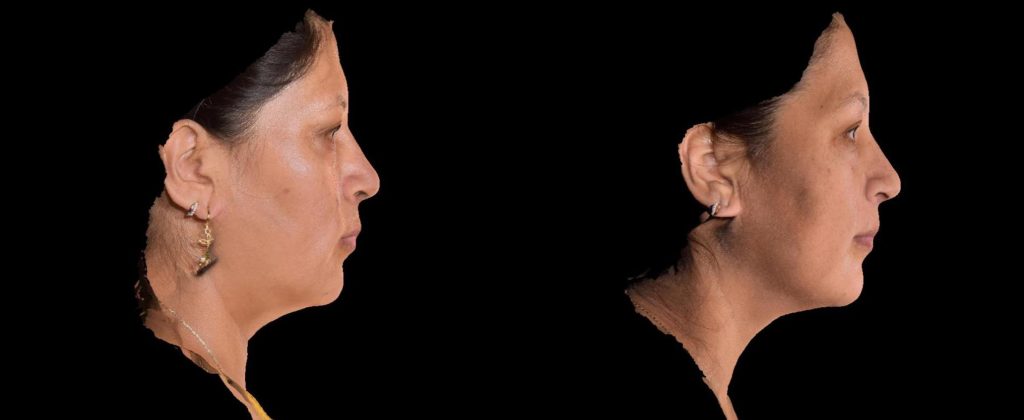 What are the benefits of Evoke?
As we age, our skin tends to lose elasticity, resulting in sagging and excess skin around the jowls and chin and the appearance of fine lines and wrinkles. Evoke offers several benefits to those seeking a more youthful appearance through facial remodeling, including a non-invasive approach, no needles, and no downtime. Clients can return to their regular activities immediately after the treatment. Evoke is an excellent option for people who want to achieve a more defined look without undergoing surgery or dealing with the potential risks and complications that come with it.
Evoke's radiofrequency energy promotes collagen production, which helps to plump and firm the skin, resulting in a more vibrant appearance. Evoke is ideal for people who want to rejuvenate their skin without the use of injectables.
Here are some of the benefits our clients love about Evoke:
Results in a more defined jawline and chin
Contours the cheekbones
Tightens excess skin over the cheeks, jowls, chin and neck
Firms skin due to enhanced collagen production
Results in smoother skin with fewer wrinkles
Slims the face by reducing fat in the cheeks, jowls and chin
In addition to these benefits, Evoke produces a more natural-looking effect than traditional surgical face-lifts and injections. That's because its technology is designed to gently stimulate the body's natural responses, triggering the production of collagen and elastin instead of cutting and pulling the skin of the face to tighten it or injecting foreign substances. This results in a healthier and more vibrant appearance.
Another benefit of Evoke by InMode is that it is a versatile treatment that can be tailored to the specific needs of each individual patient. The device comes with a range of applicators that can be used to target different areas of the face and neck, allowing for a customized treatment plan that is tailored to each client's unique concerns and goals.
Furthermore, Evoke is a relatively painless treatment, with most patients experiencing only a mild warming sensation during the procedure. There is also no downtime required after the treatment, meaning that patients can return to their normal activities immediately after the procedure.
Overall
Evoke offers a range of benefits to those seeking a non-invasive approach to facial remodeling, including a natural-looking effect, minimal discomfort, no downtime, and visible results. It is an excellent option for those looking to achieve a more youthful, defined appearance without the risks and complications associated with traditional surgical procedures.
Is Evoke safe?
Evoke is a safe and effective treatment that has been clinically proven to deliver visible results. It has been cleared by the FDA for use in the United States and has been used successfully by thousands of patients worldwide. Furthermore, the devices used in Evoke treatments have an automatic shut-off that occurs when the skin reaches a certain temperature, ensuring the client's safety and providing optimal facial contouring results.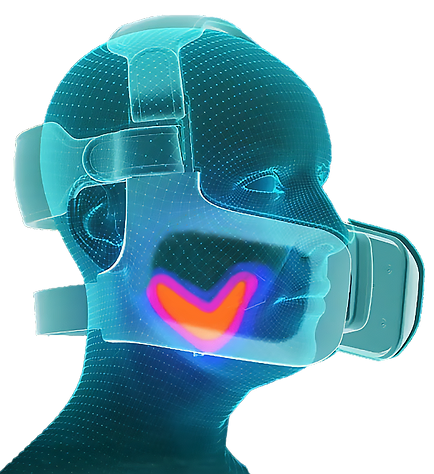 Who is an ideal candidate for Evoke?
Most individuals seeking non-invasive facial contouring can receive Evoke treatments. However, Evoke is not recommended for individuals with certain medical conditions or who have certain contraindications. These may include:
– Those who use pacemakers or other implanted medical devices or women who are pregnant or breastfeeding as the radiofrequency used to stimulate collagen production may cause disturbances.
– Those with active skin infections or inflammatory skin conditions such as active acne, eczema, or psoriasis or those with active cancer as the treatment may aggravate their conditions.
At Skinic, we perform a thorough evaluation before starting treatment to determine whether it is appropriate for you. Therefore, it is important to disclose any medical conditions or concerns to our staff prior to undergoing any treatment.
What can I expect during an Evoke session?
Evoke sessions typically last between 30-45 minutes, during which time a hands-free applicator is secured over the area to be treated. Clients report a warm sensation in the area being treated. This is due to the radiofrequency being used to stimulate collagen production. The device maintains a consistent temperature throughout the session, providing optimal results. As the device is automated, you can relax throughout your session, read a magazine, or take a nap while Evoke works its magic. You can even combine Evoke with Miracle Facial in the same day.
How long before I see results from my Evoke treatments?
Many clients report noticing an immediate improvement in the appearance of their skin after their very first treatment session.
While clients may see visible improvements immediately after the first treatment, most will require a series of 3-6 treatments, spaced about a week apart, to achieve their desired results. The number of treatments required may vary depending on the individual's skin type and the concerns being addressed.
The final results of Evoke treatment can take several weeks to become fully apparent as the skin continues to produce collagen and remodel over time. After the initial series of treatments, some clients may choose to have periodic maintenance sessions to sustain the results.
Our trained specialists at Skinic can give you a better idea of what to expect based on your specific concerns and goals and can help you determine how many treatments you may need to achieve your desired results.
Conclusion
Evoke by InMode is an innovative technology that provides a needle-free, non-invasive approach to facial contouring, jawline definition, and wrinkle reduction. It is an excellent option for those seeking a lifting effect and a more youthful appearance without undergoing surgery. If you're interested in learning more about Evoke, schedule a free consultation with us and our specialists can provide more information about the treatment and its potential benefits for you.